Crosslink Finland Oy is a supplier of technology for manufacturing different kinds of crosslinked products including pipes (PEX-a), heat shrinkable tubings, foams, cables, pipe coatings etc.
The strategy of Crosslink Finland Oy is to combine new innovations with long engineering experience and the use of own testing facilities to achieve the best possible results. Direct and open communication with customers is an important part of tailor-made process development.
Crosslink Finland Oy has about 30 years of experience in the cable, pipe and heat shrink industry.
Crosslink Finland Oy supplies individual crosslinking units directly to pipe producers and via suppliers of complete PEX-a lines.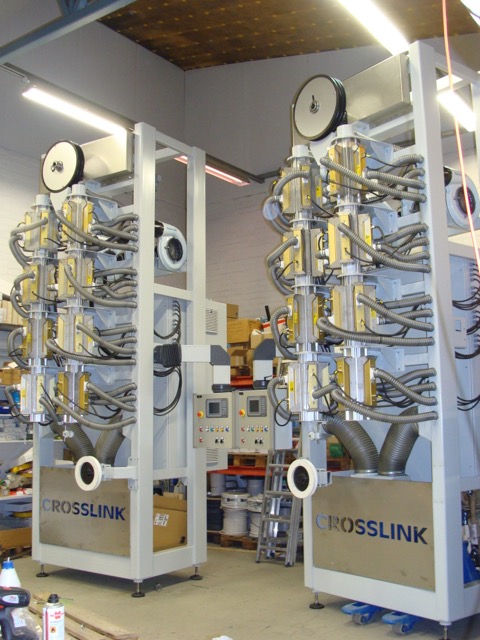 New Developments:
3-layer pipe (PEX-a/EVOH/PEX-a) where adhesion between the layers is made by chemical bonding
5-layer pipe (PEX-a/adhesive/EVOH/adhesive/PEX-a) extruded in a single pipe head by using a high decomposition temperature peroxide, such as Trigonox 311
In-line monitoring of crosslinking stability by continuous measuring of the ring stiffness of a hot crosslinked pipe
IR oven construction for large diameter PEX-a pipes allowing vertical extrusion with the pipehead positioned above the topmost IR unit: